Getting Started
Existing users.
Visit your Dashboard where you can see all the information about your electricity usage and generation - if applicable.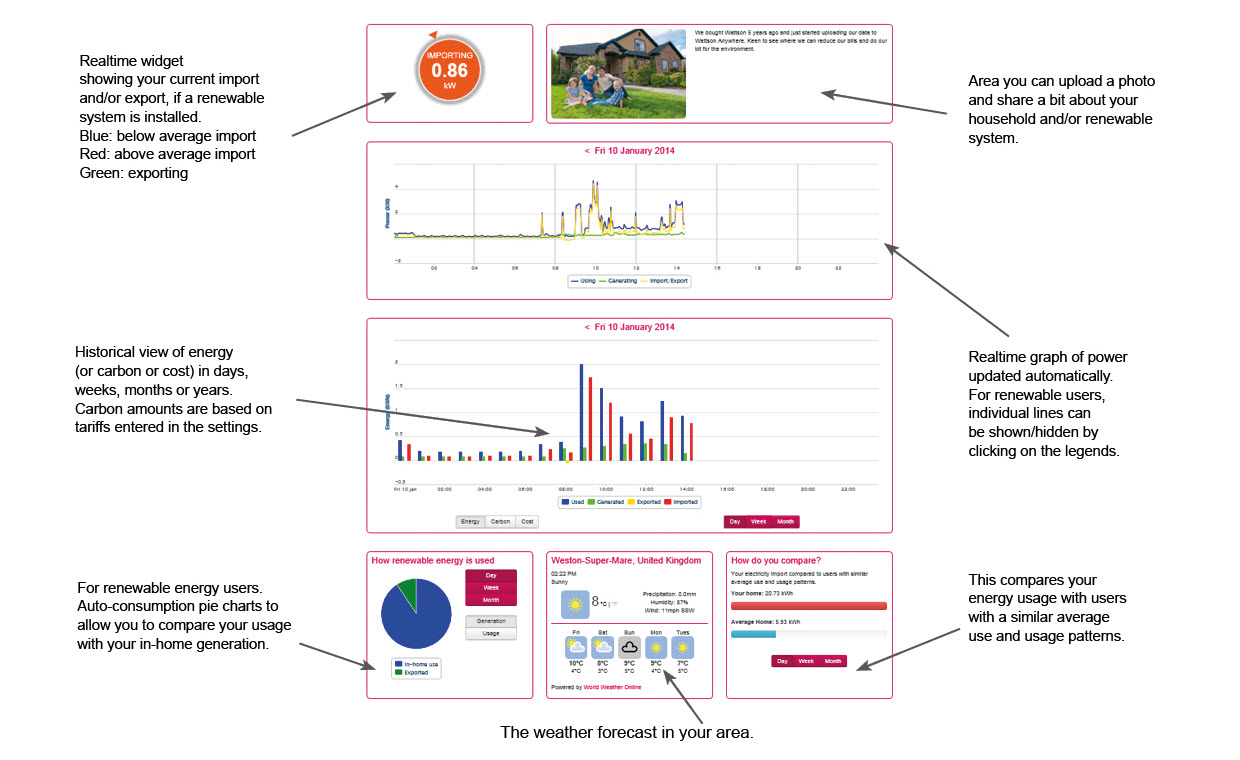 Ensure you change your Settings so that the system knows enough about you to calculate your targets. You can choose to share your Dashboard with others here and also tell us a bit more about your system.
If you need any help with your system - visit the Help tab.
Not yet a user?
Take a look at our Demo, this will show you exactly what you can expect from your Wattson Anywhere account.
Like what you see? To access Wattson Anywhere, you need an Optismart Gateway. Visit www.energeno.com for more information and where to buy.
Learn more About Wattson Anywhere.
---