About
About Wattson Anywhere
Wattson Anywhere is based on the established Wattson brand of products, used and loved by over 30, 000 energy consicous people worldwide.The idea is that electricity usage and generation in the home should be easily accessible and at any time.
Your home's information is logged and uploaded to the cloud so that you can monitor the electricity activity in your home from any internet-enabled device. You can choose to keep this information private or share it with your community.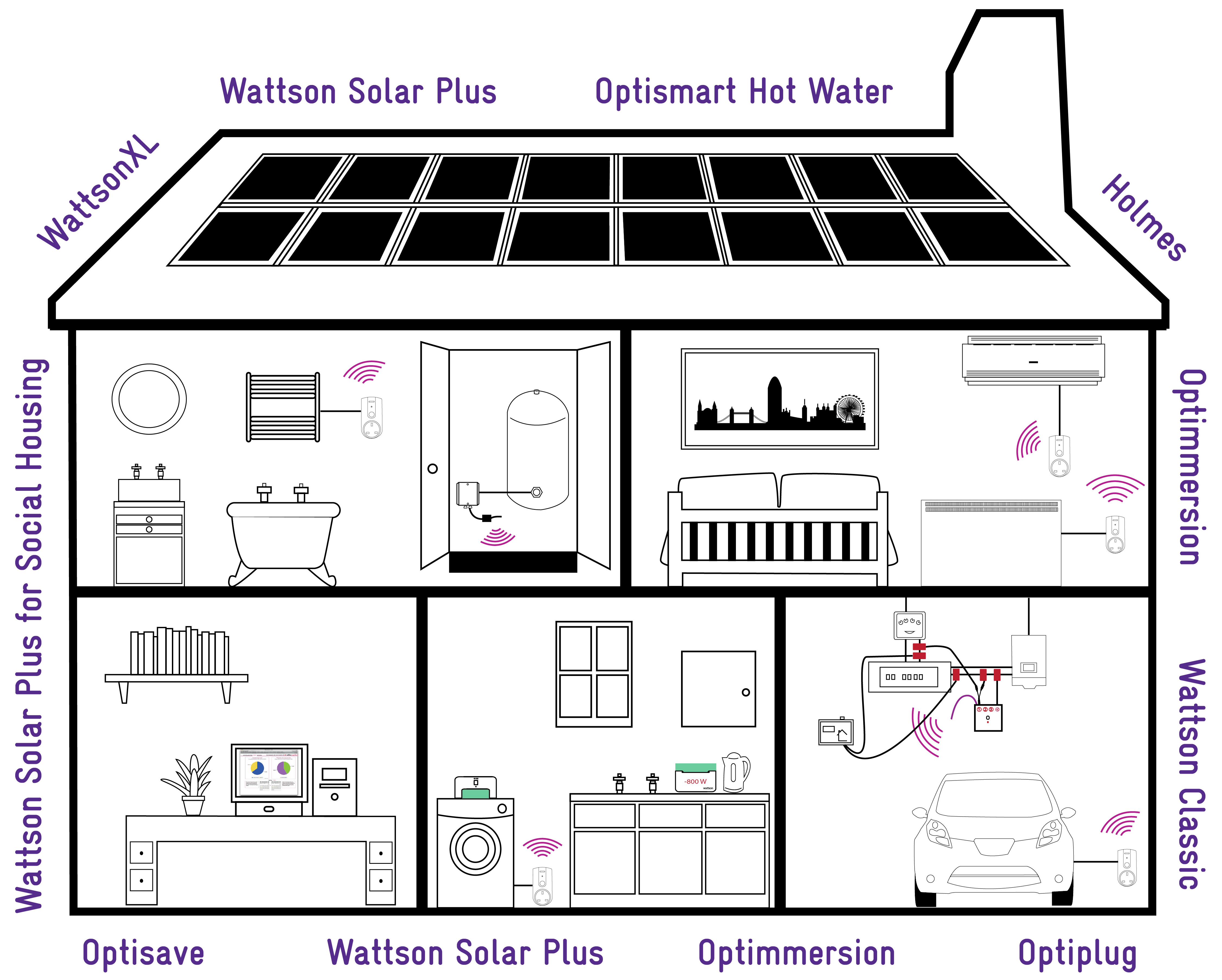 Our overall mission is to create an online community where like-minded people can share and compare information about their energy, helping them to cut energy bills and maximise self-consumption.
How does it work?
Wattson Anywhere gets its information from the clever Optismart Gateway, a hub that connects to your router and either to any of your Wattson-enabled products: your Wattson transmitter or your Optimmersion Wireless controller.
The Optismart Gateway sends the information received from the transmitter or controller to the Wattson Anywhere server - and you can see this information in the form of graphs, pie charts and figures in your chosen browser.
The information is uploaded to the server every 3 seconds.
Wattson Anywhere is designed and developed by Energeno Ltd, in partnership with EnergyHive.